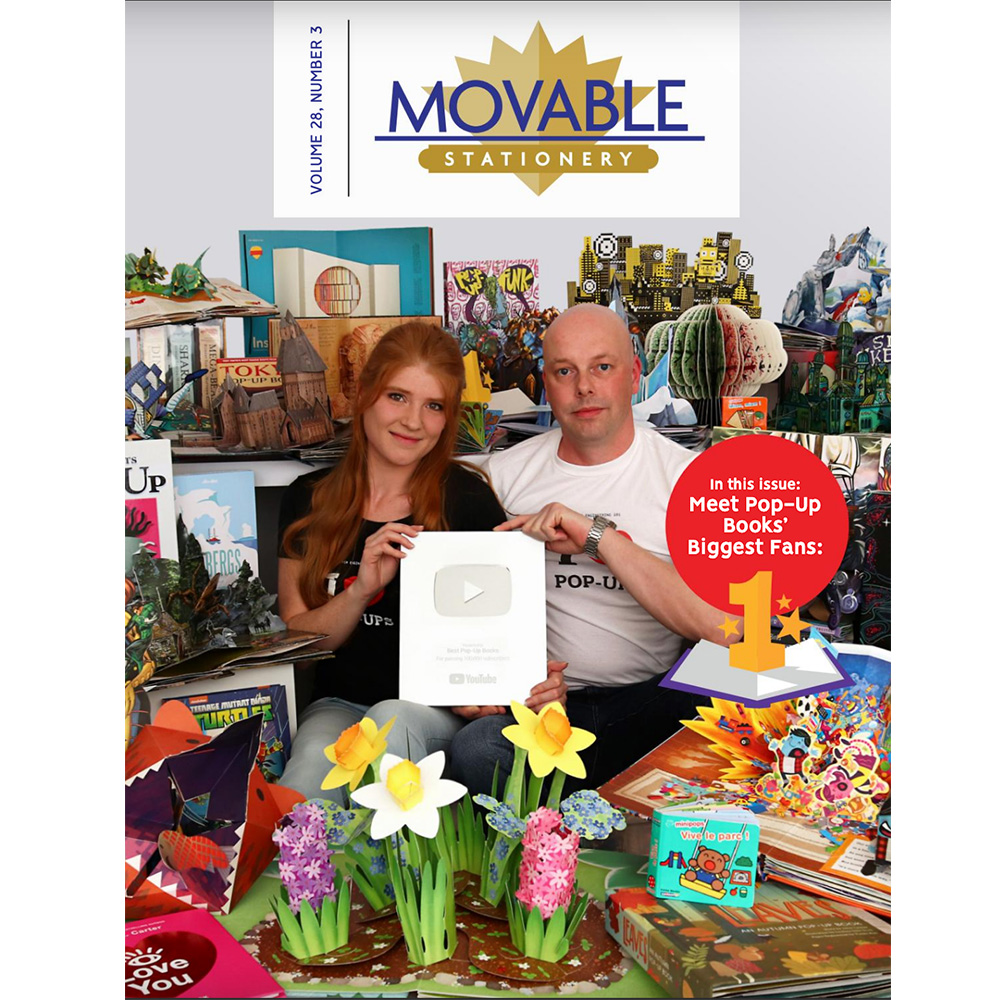 Exclusively for members of The Movable Book Society, the newsletter with all the latest details for fans of movable books worldwide.
In this issue: Meet Jean-Paul and Denice: While relatively new to the artform, they find themselves now ensconced among its most influential supporters.
Why do we dread books that might scare us? Roberta Brody reveals we may actually savor the experience… Did you know stamps are specially
commemorated on their debut day? Ellen G.K. Rubin shares her collection of popped-up first day cachets. Discover the surprisingly veritable bounty of new pop-up books being released this still pandemic-plagued fall. The Pop-Up Lady is back with news and info for us. And take advantage of a limited time discount for the fabulous collectable AtoZ boxed set… while you can!
Click here to download a PDF of this issue of Movable Stationary
Click here to download a PDF of links from this issue of Movable Stationary