Newsletter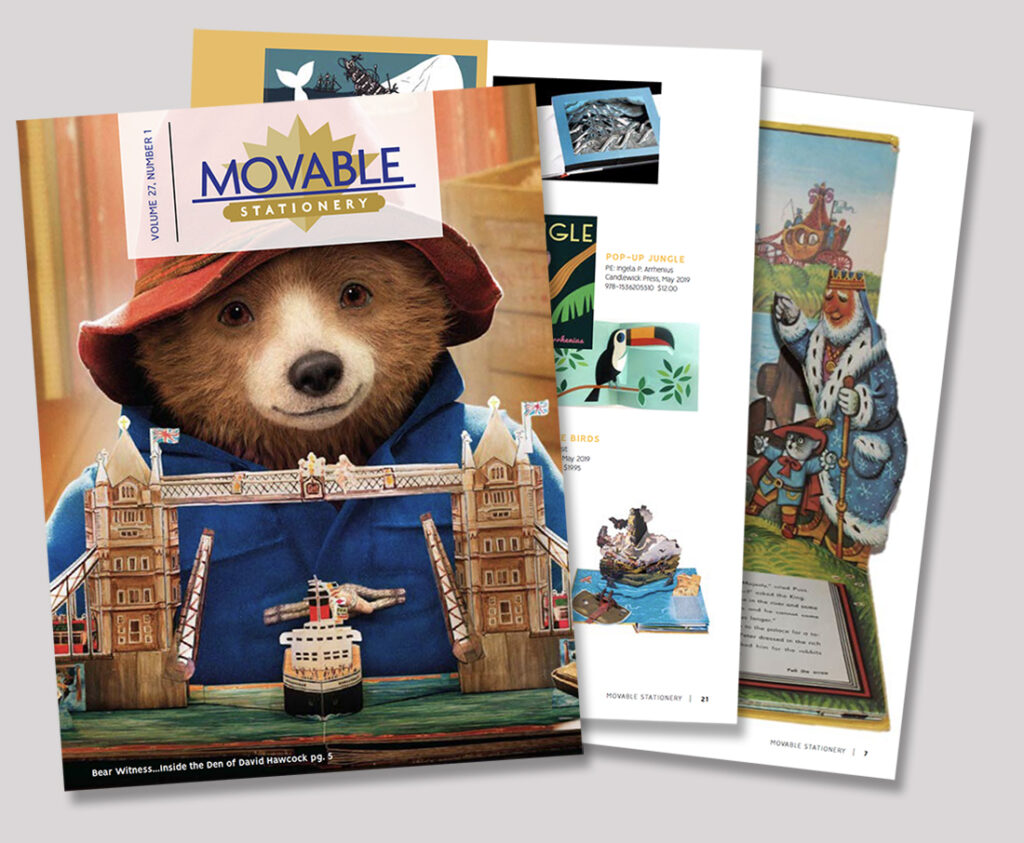 Movable Stationery is the quarterly publication of the Society and is a member benefit. Feature stories present an in-depth review of new books, historical works, book artists, and trends in movable book production. Follow along as Editor-in-Chief and paper engineer Bruce Foster explores and expands the world of movable books!
If viewing on a small screen, click on the + sign at the bottom of the newsletter view screen. This will enlarge the image. From there you can drag the image around as needed to read every word. The videos will work while doing this too!
Submit an Article or News
The Movable Book Society is interested in your pop-up or artists' book news, exhibition or interviews. Please contact Bruce Foster,Editor-in-Chief.
Read Back Issues
The Smithsonian Libraries have indexed back issues of Movable Stationery from 1993 to the one year prior to the current year.
You can also find searchable indexes to Movable Stationery from 1993 – 2005:
Index to Volumes 1 – 10 (1993 – 2002)
Index to Volumes 11 – 13 (2003 – 2005)
Save
Save